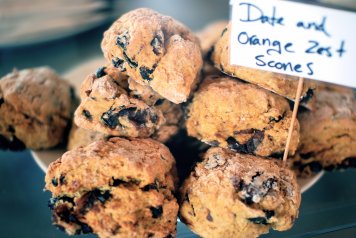 Menu
When your tummy's beginning to rumble and you're low on caffeine, Maranui Café is a real lifesaver. We've got hearty Kiwi meals, vegan fare and kiddie kai, as well as a delicious selection of freshly prepared cabinet food. Menus are subject to change, but the food will never disappoint, so come on in and check it out!
NOW SERVING DELICIOUS
WINE & BEER!
MARANUI SUMMER PINOT ROSÉ
Tumbler $8 500ml Carafe $24

MARANUI SAUVIGNON BLANC
Tumbler $7 500ml Carafe $20

TE MATA WOODTHORPE
CHARDONNAY 2011
Tumbler $8 Bottle $38

WAIRAU RIVER PINOT NOIR 2011
Tumbler $9 Bottle $40

HUNTERS MIRU MIRU BRUT NV
Bottle $45

ZEFFER DRY APPLE CIDER (5%) $7.50

EMERSONS PILSNER (4.9%) $8.50

R E N A I S S A N C E
VOYAGER INDIA PALE ALE (6%) $8.50
G A R A G E P R O J E C T
PERNICIOUS WEED (8%) $9.50


HAPPY-GO-LUCKY HOUR 4-5pm!
SAUVIGNON BLANC $6
EMERSONS PILSNER $7